A continuous range of problem-solving expertise in chemical synthesis makes C4T an ideal partner for both Process Research & Development and Drug Discovery activities. C4T has set long term partnerships with leading Italian Pharmas for Drug Discovery Services and Process Research & Development. Custom synthesis services are provided to big Pharmas as well.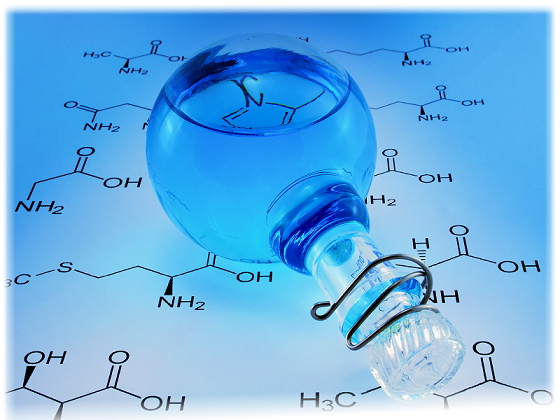 Organic Synthesis & Route Development
Organic synthesis at C4T accounts for the attitude of problem solving. We long for the most demanding tasks. We explore novel chemistry and synthetic routes by exploiting up-to-date search engines and a distinctive know-how in organic chemistry.
We can help you with patents, strategies, evaluation of prior art.
We provide efficient contract synthesis to produce high-quality, high-purity complex organic molecules in milligram to multi-gram quantities:
Original scaffolds/building blocks
High value or non commercially available API Impurities
Compound libraries
Reference compounds
Purification strategies are evaluated on a case-by-case basis including several techniques (e.g., silica/alumina column chromatography, preparative HPLC, ion-exchange, etc.).
Detailed structure elucidation is provided by combining HPLC-MS analysis with complete NMR studies. Most suitable NMR techniques are selected on a case-by-case basis according to complexity of the task. ("NMR Studies & Chemical Analysis" )
Our staff has experience in developing projects up to 100 g scale in our research laboratories, transferring know-how and expertise to our customers and helping them in the first steps of scale-up process.
Documentation
All experiments are recorded with details in our Electronic Lab Notebook. Data are provided in a written report.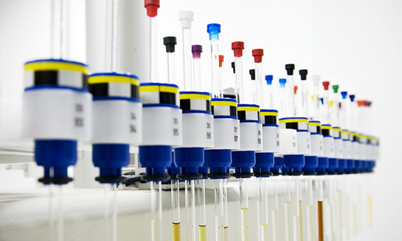 NMR Studies & Chemical Analysis
These services include:
structure elucidation of compounds and mixtures of compounds
analytical methods development and validation (ICH guidelines)
analytical characterization of natural and semi-synthetic polysaccharides
High-quality investigations of purity and/or structure of compounds are performed combining several techniques (e.g., NMR, GC-MS, HPLC-MS, HPLC-RID, UV, GPC-RID).
We have developed an Advanced NMR Platform (Bruker 700-400-300 MHz) able to address several Med Chem tasks, in collaboration with Prof. M. Paci – "Tor Vegata University" -, who devoted a whole career to NMR studies of biological systems.
The platform includes:

Mono-dimensional NMR: 1H; 13C, Heteronuclei
Two-dimensional NMR: TOCSY, NOESY, ROESY, HSQC, HMBC
Diffusion Ordered Spectroscopy (DOSY) focused on:

Mixture Analysis
Characterization of Complexes
Protein-Ligand Interaction Studies
Protein-Protein aggregation studies
Documentation
All experiments are recorded with details in our Electronic Lab Notebook. Data are provided in a written report.
Analytical Method Validation Protocols, Validation Protocol Reports, Analytical Method Procedures and Analysis Reports are released according to the specific service provided.
Drug Discovery
Computational studies
We will help you, hand in hand, in developing your Hit Identification and Hit to Lead Programs.
These services cover:
In silico studies (protein sequence analysis, secondary structure prediction, binding site mapping, druggable binding site identification)
Protein-Protein Interaction studies
Molecular dynamics simulations
Rational drug design strategies (ligand and structure based approaches, scaffold hopping)
SAR and QSAR analysis
In silico ADME-T and developability prediction
MD simulations are run in close collaboration with Prof. Orazio Nicolotti – Università di Bari – who provides further assistance in molecular design.
Organic synthesis
Synthesis of original scaffolds (strategies designed for hit expansion and optimisation)
Synthesis of focused libraries solution and solid phase parallel synthesis
Documentation
All experiments are recorded with details in our Electronic Lab Notebook. Data are provided in a written report.
C4T has matured great experience in specific research areas (i.e., Endocannabinoids, Metalloproteinases, Kinases) driving and developing early stage discovery projects through the closest cooperation with Biology and Medicine Departments of excellence (Academia/Research Institutes).